Middle School
Curriculum
A balance of Christian educational materials (Purposeful Design, BJU Press) and current instructional resources (Pearson, Macmillian/McGraw-Hill). Calvary Academy's instructional program meets or exceeds the NJ Department of Education standards and prepares middle school students to think critically, interact socially, and be prepared for continued leadership and Christian maturity in all aspects of life disciplines as they progress to high school.
Art, Technology, Spanish, Creative Writing, Theater Arts and Gym are included in the class schedule.
Middle school math classes are split for college prep and honors tracks, and Spanish continues.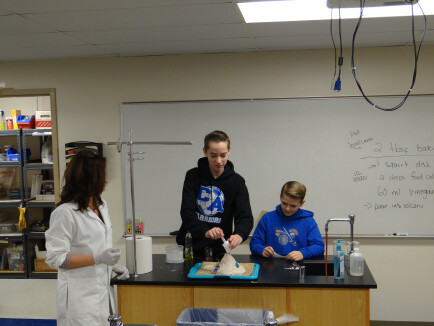 Athletics, Activities, and Fun!
Competitive while maintaining integrity: Middle School options: baseball, basketball, softball, soccer, bowling and cheerleading.
Clubs and Activities: Calendar of activities change periodically based on interest and availability. Recent clubs and activities offered include dance, art programs, instrumental instruction, creative writing, technology camps, sports camps, track club, STEM activities, Scrabble Club, theater arts (MS), and homework study halls.